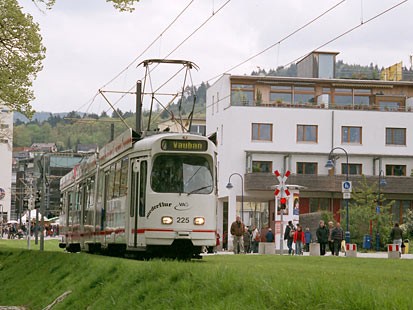 "Schools, kindergartens, a farmer's market, a shopping center, a good store which sells organic products only, and a recreation area -- you name it, it's all in walking or cycling distance," resident Sabine Burgermeister said. "And it's a much better quality of life here than it is in downtown Freiburg. And if we need to go there, there's always the option to take the tramway."
American Broadcasting Company
Perhaps Mr. Bush can stop by for a visit after the G8 meeting.