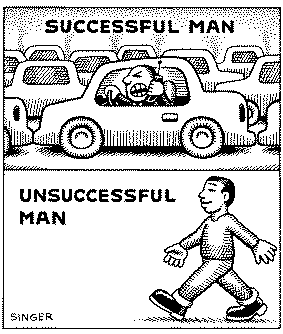 The
Weekly Standard
, a cauldron of American right-wing blather, hates the idea of going car free.
They seem absolutely incensed that anyone in the United States would imagine a world beyond the personal automobile. What we see is a lack of imagination that our cities could ever be organized in a way that does not include the strip-malls and parking lots of today's American landscape.
Here is a sample of their breathless rhetoric...
Families rely on cars for many of the same reasons working class people do. Families have dozens of short errands that require a "trip-chain": that is, a trip to drop off the kids at daycare might also include a trip to the drycleaners, a trip to the bank, and a trip to the grocery store. No transit schedule can accommodate these needs. Nor can carpooling.
We wear this article as a badge of honor. Upsetting the close-minded is the job of visionaries, eh?
What do you think?